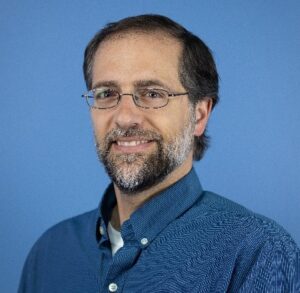 Did You Know?
350,000,000 ink and toner cartridges reach US landfills every year.
Each toner cartridge adds an average of two pounds of material to a landfill.
97% of the material of the toner cartridge can be recycled!
Recycling your ink and toner should be a vital part of your Environmental Sustainability program.
Carlisle Enterprises is proud to offer a free toner cartridge recycling program for our customers.  Many of our clients have been recycling their empty toner and ink cartridges with us for years.  So, I wanted to make sure that all of our customers were aware of our beneficial program.
With our free toner cartridge recycling program, you can have the "opportunity to further your environmental stewardship" and promote your office's recycling or green initiative.  In 2018 alone, our Recycling Outsource Partner diverted over 42 million cartridges from landfills (over three million units a month!) That amounts to over 10 million pounds of materials put back into use. Every day, they divert 24,000 pounds of material from US Landfills.
According to our Recycling Outsource Partner, "In order to minimize the environmental impact of our industry's activities, we are committed to the following four things:
  Prioritize remanufacturing, reclaiming as much reusable material as possible
  End-of-life processing for all assets collected that cannot be remanufactured
  Industry's only grinding operation focused on the reclamation of raw materials from end-of-life toner cartridges
  Exceed global industry practices for responsible materials recycling and final disposition of electronics products
Not only are you being a good steward of the environment when you recycle your used toner cartridges, you also show your commitment in the first place by using Remanufactured Toner Cartridges from Carlisle Enterprises.
So, what do you do with those empty toner and inkjet cartridges that are piled up around your office?
Just contact us, and we will send you prepaid UPS labels for the boxes of empty toner and ink cartridges that you have packed up.  Just tape the label to the box, and hand it to your UPS driver! (Some minimums apply, please ask for details).
Helping you print smarter, faster, and cheaper:  630-289-0747 or  kent@carlisle-enterprises.com
---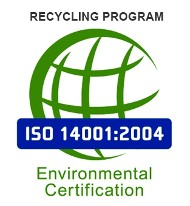 Carlisle Enterprises' recycling program is managed by our recycling partner, an industry leader in toner and ink cartridge recycling.  They are ISO14001:2004 certified, maintain a documented Zero Landfill Initiative and have a strong commitment to the environment.  Every day, they divert 24,000 pounds of material out of US landfills !