"Your printer will simply never know the difference between an OEM/new toner and a remanufactured or new compatible toner cartridge."
When my Dad, Nolan Carlisle, started Carlisle Enterprises 31 years ago in 1991, it truly was a basement operation.  For several years, he, my Mom, and often my brother Brian remanufactured the toner cartridges themselves.  But, then again, that is how many of the Remanufactured Toner Cartridge companies started in that era.  Today, it is a whole new ball game.  The entire aftermarket toner industry has dramatically changed.  These aren't your father's 1990s remanufactured toners anymore.  The days of the "basement operations" are long gone as a multi-billion dollar aftermarket toner cartridge industry has emerged over these past 30 years.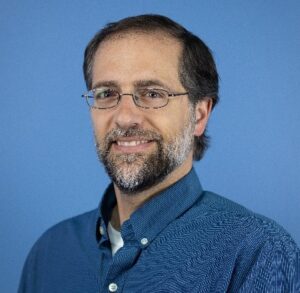 In 2022, there are multi-million dollar companies that spend millions of dollars a year in research and development to intelligently re-engineer a toner cartridge or to fabricate a brand new one from completely new materials.  All this is accomplished without infringing any copyright/patent/intellectual property issues with the OEM companies, including reverse engineering the chip on the toner.  The quality of today's remanufactured and new compatible toner cartridges is exceptional, and they are every bit as dependable a product as their OEM counterparts.
Throughout the years, our two main goals at Carlisle Enterprises have been to provide our customers excellent quality toner cartridges at a 30-50% cost savings.  Every toner cartridge you purchase from us is designed and produced by our exceptional outsource providers to print every bit as beautifully as a new OEM toner cartridge.  Your printer will simply never know the difference between an OEM and a Remanufactured or New Compatible toner cartridge. The majority of Fortune 500 companies use remanufactured toner cartridges. They're not afraid to save 30 to 50% off their toner budget, so neither should you be.
Printing is a vital component of your company's business.  Many of you give the pages straight to your customers.  That's why every toner cartridge you get from Carlisle Enterprises comes with a 100% guarantee…  And if you do get a defective toner cartridge from us, we simply get you a replacement cartridge there ASAP (usually the next day) and send you a UPS/FedEx label to return the defective one.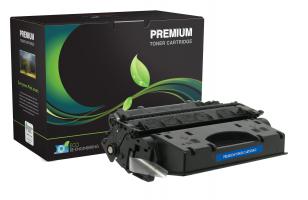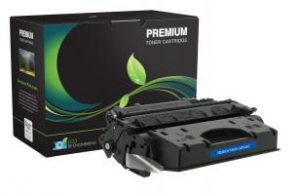 The big mantra in our industry is, "Don't let your customers over-pay for toner cartridges."  That is our goal for you.  But beware if you are tempted to buy those suspiciously cheap toners online from who knows where.  Sadly, you usually get what you pay for as I have seen "garbage" toners over and over again throughout the years.  But, with remanufactured and new compatible toner cartridges from Carlisle Enterprises you can rest assured that they come from the very best remanufacturers and outsource providers in the world who are constantly improving their products and processes so your printers print perfect pages.
So the answer to the skeptic's question, "Do aftermarket toner cartridges work as well as new ones?" is an emphatic "YES!"…. If you purchase them from Carlisle Enterprises.
If you need to get pricing for your printer's toner cartridges today, feel free to email me or give me a call anytime…  We not only offer you 30-50% Savings or more, but with your own personal EasyOrder on-line toner ordering web page, ordering your toner cartridges has never been, well, easier 😊
Helping you print smarter, faster, and cheaper:  630-289-0747 or  kent@carlisle-enterprises.com
P.S.:  If you are still on the fence about whether or not you want to use Remanufactured or New Compatible Toner Cartridges from Carlisle Enterprises because you're unsure what a remanufactured toner cartridge actually is, let my recent blog posts "Announcing Our New Compatible Toner Cartridges" https://www.carlisle-enterprises.com/introducing-our-new-compatible-toner-cartridges/ and "What Is a Remanufactured Toner Cartridge" be useful resources for you… https://www.carlisle-enterprises.com/what-is-a-remanufactured-toner-cartridge/