Your printer is broken, and you can't get your work done…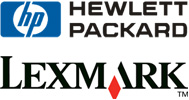 Not getting work done is bad. So, you went on the internet and found us.
We fix printers reliably fast. Call right away to get your printer working again.
Helping You Print Smarter, Faster, and Cheaper…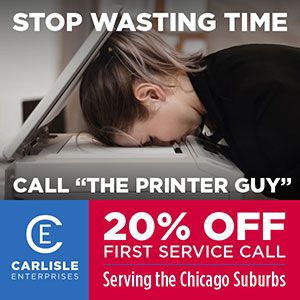 Call 630-289-0747 or email sales@carlisle-enterprises.com.
We could really impress you with more than 200 5-Star reviews or tell you about 30 years in business. BUT, really, you just need your laser printer working: So call or email right now…
We service and repair all printers from HP (Hewlett Packard) and Lexmark in Glendale Heights.