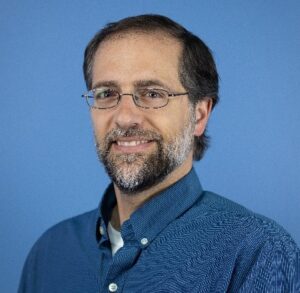 Simply put:  You need a new printer for your office/home office/workgroup, but you don't want to spend a lot of money.  And you definitely don't want to waste money on an InkJet printer.  But are these lesser expensive HP Laser Printers really a wise purchase?  They probably are, but just be sure you know what you are getting yourself into…
Who would have imagined just fifteen years ago that for under $800, you could purchase a fast, reasonably economical to operate multi-function color HP Laser Printer!  Or who would have thought you could purchase a 42-page per minute (ppm) monochrome (black only) laser printer for about $300!  Back then, you could only buy about a 15-page per minute color laser printer for $800 or a 20 ppm monochrome network printer for around $500.
It may seem almost too good to be true.  But the HP Color LaserJet M477, M479, and M480 series multifunction color laser printers and the M402, M404, and M406 series monochrome laser printers have made this a reality for the past five years.*  You have heard it said that HP often sells their printers at a loss so they can make their money with their expensive toner cartridges, and this is very true.  So, these lesser priced printers, sold at a loss, are not as well built as their more expensive counterparts.  Thus, they won't last as long for you either.
If you are willing to purchase printers in this pricing category, and you certainly should be, you must be willing to accept the planned obsolescence built into them.  Going into your purchase, you must realize that these printers will last you somewhere between two to five years.  At some point during that time, the Fuser or Transfer Belt (if it is a color printer) will go bad, and it will be more cost effective to simply replace the printer instead of repairing it.
I truly do get tired of telling my customers and prospects this several times a week, but who wants to spend $500 to repair a $600 printer or $400 to repair a $300 printer?  Almost no one.  But, also realize that your $300, 42-ppm printer lasted for 2.5 years and printed 65,000 pages for you at a reasonably economical cost, especially if you had been using remanufactured or new compatible toner cartridges from Carlisle Enterprises.
So, these $300-$800 machines have a relatively cheap price point for how much they can boost productivity around your office.  Just don't expect them to be a "workhorse" and be "built like a tank" like your 1990's HP LaserJet 4+ was.  But then again, your monochrome only HP LaserJet 4+ cost $1,849 and only printed 12 pages per minute.
I always enjoy helping my customers pick out the right printer or multi-function printer (mfp) for their situation.  Sometimes I have the perfect option to sell them, and sometimes I don't.  When I don't, I still find the right device for them on-line and send them a link to it.  That way, my customers are going to get exactly what they need…
If you ever need any help determining the best printer or multi-function printer solutions for your office or home office, just email me or give me a call anytime to discuss…  As an example, here is a link to my blog that tells more about the printers I mentioned in this post:  https://www.carlisle-enterprises.com/3-great-laser-printer-suggestions-for-your-home-office/
Helping you print smarter, faster, and cheaper:  630-289-0747 or  kent@carlisle-enterprises.com
* The HP LaserJet M426, M428, and M430 series are the monochrome mfp versions of the M402/M404/M406 laser printers.  The HP Color LaserJet M452 and M454 series printers are the color printer only version of the HP M477/M479/M480 series multi function color laser printers.  Each of these models are also under $800.