"Many of the OEM HP toner cartridges have increased by more than $20-$30 each this year alone!"
Throughout the past couple years, HP has slowly but significantly been raising the prices on their already too expensive toner cartridges. In fact, in 2022 alone, there have already been three rounds of price increases for many/most of their toners!  Many of the OEM/New/HP toners have increased in price by more than $20-$30 dollars. It's hard for me to keep up;  so every time I quote one out, I have to check the current price, because it probably went up again.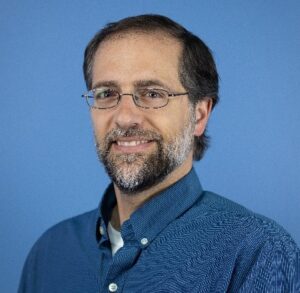 Of course, these constant price increases by HP have driven many to remanufactured toner cartridges, some for the first time, and others to "try them again."  If you have never considered remanufactured toner cartridges, now is a great time to do so.  We consistently offer our customers 30%-50% savings off these outrageous OEM/HP prices.
But, you have to source your remanufactured (or new compatible) toner cartridges from someone that you trust because there is a lot of false advertising and cheap "garbage" out there.  You never know what you are going to get from Amazon store fronts that claim they are giving you "remanufactured" toner cartridges, when in fact what you receive are some sort of sub-par new build toners that you would have never knowingly purchased in the first place.
Tricia Judge of the International Imaging Technology Council, a watchdog group for the global remanufactured toner cartridge industry, has recently done some interesting exposes on LinkedIn and the I-ITC website demonstrating the faulty advertising of some of these Amazon sellers. She purchased toners from Amazon which were advertised as "remanufactured," but that is definitely not what she received.  Here is a link to one of the compelling exposes:  https://i-itc.org/is-this-really-a-remanufactured-cartridge/
Quality has been our number one concern ever since My Dad Nolan started Carlisle Enterprises back in 1991.  Carlisle Enterprises has always partnered with the very best North American based remanufacturers in the industry to provide you with truly Excellent Quality Remanufactured Toner Cartridges with a significant cost savings to you and your company.  We also partner with the leading New Compatible company in the industry to ensure that our New Compatible toners are OEM Quality as well.  As your local source, we stand 100% behind every toner we send our customers!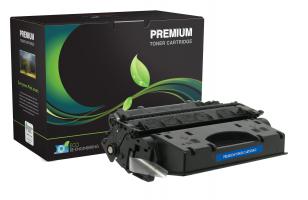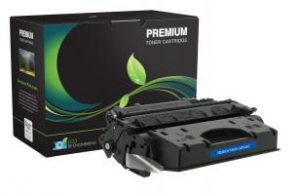 So the answer to the skeptic's question, "Do aftermarket toner cartridges work as well as new ones?" is an emphatic "YES!"…. If you purchase them from Carlisle Enterprises.
If you need to get pricing for your printer's toner cartridges today, feel free to email me or give me a call anytime…  We not only offer you 30-50% Savings or more, but with your own personal EasyOrder on-line toner ordering web page, ordering your toner cartridges has never been, well, easier 😊
Helping you print smarter, faster, and cheaper:  630-289-0747 or  kent@carlisle-enterprises.com
P.S.:  I recently wrote another blog entitled "These Are Not Your Father's 1990's Remanufactured Toners that you can read here: https://www.carlisle-enterprises.com/these-arent-your-fathers-1990s-remanufactured-toners/ In this blog, I briefly discuss the remarkable level of research and development behind today's Remanufactured and New Compatible toner cartridges.
Also, if you are still on the fence about whether or not you want to use Remanufactured or New Compatible Toner Cartridges from Carlisle Enterprises because you're unsure what a remanufactured toner cartridge actually is, let my blog posts "Announcing Our New Compatible Toner Cartridges" https://www.carlisle-enterprises.com/introducing-our-new-compatible-toner-cartridges/ and "What Is a Remanufactured Toner Cartridge" be useful resources for you… https://www.carlisle-enterprises.com/what-is-a-remanufactured-toner-cartridge/